Verslag van Rootsville.eu
Verslag van Stippypictures
Verslag door Back To The Roots magazine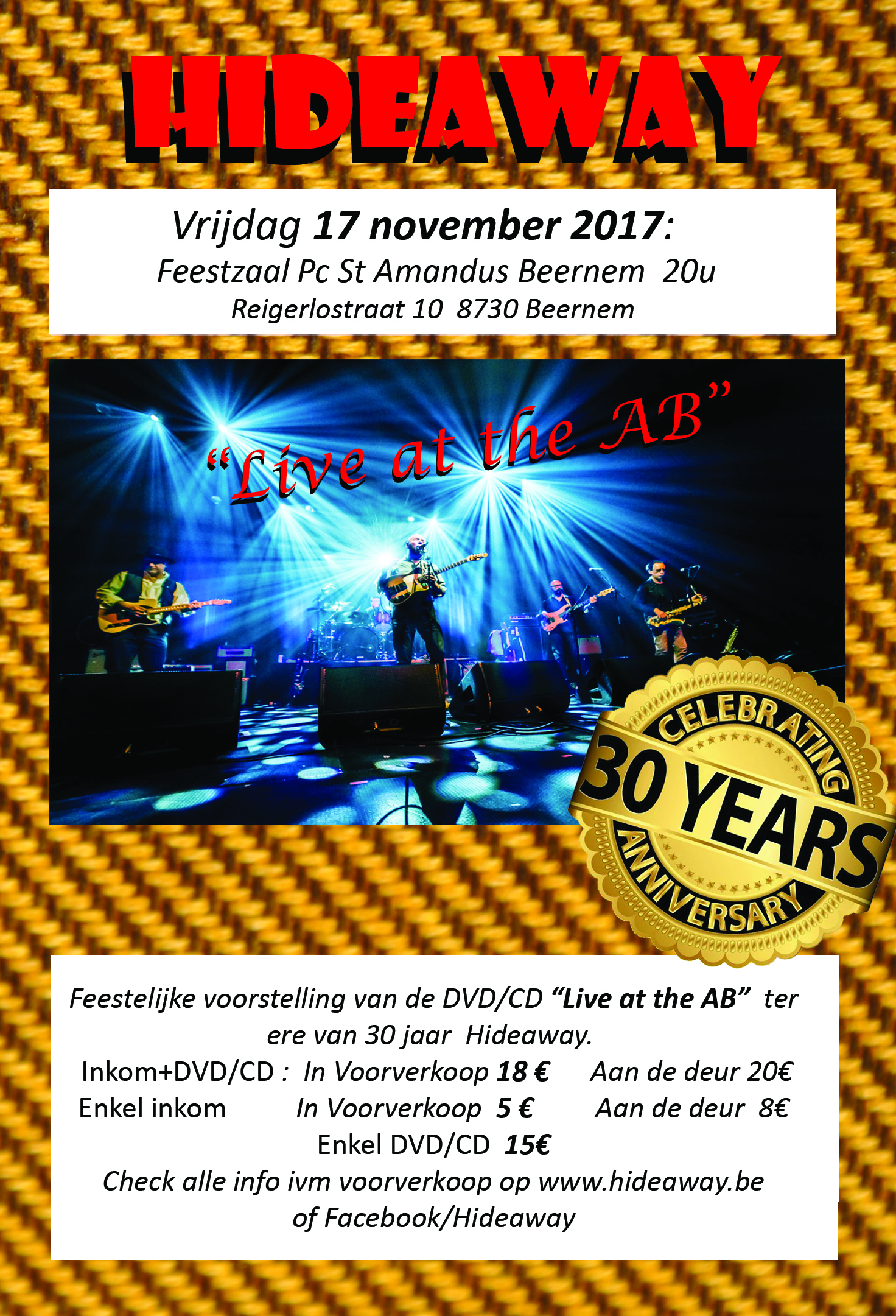 Voorverkoop : mail uw bestelling naar info@hideaway.be en stort het totale bedrag op bankrekening BE15 7381 2218 2030 (Vzw Blue Tune).
Voor verzending per post  van de DVD/CD vragen wij 5€ extra.
Americana, as defined by the Americana Music Association (AMA), is "contemporary music that incorporates elements of various mostly acoustic American roots music styles, including country, roots-rock, folk and bluegrass resulting in a distinctive roots-oriented sound that lives in a world apart from the pure forms of the genres upon which it may draw. While acoustic instruments are often present and vital, Americana also often uses a full electric band."
The band is named after the Freddie King Classic 'Hide Away' (1960). Just like this instrumental has elements of several songs and styles, Hideaway likes to play songs and styles that originate from different American musical areas : Blues, Rhythm and Blues, Rock'n'Roll, Soul, Gospel, Country, you name it … It's the stuff they like to listen to while cruisin' away in their Bluesmobiles.
Freddie King was one of the 3 fabulous Kings of the Blues : Albert, B.B. and Freddie. Check out their music!